Man Hospitalized After Head-On Collision With Robbins School Bus
A man is in the hospital after a head-on collision between a school bus and a pickup truck in Robbins. None of the seven students on Bus 29 from Robbins Elementary School were injured in the accident, which occurred shortly before 1 p.m. Thursday on Currie Baptist Church Street near N.C.
705. The driver of the truck, a gray Mazda with temporary plates, was taken to a hospital by ambulance. His injuries are not believed to be life-threatening.
Officials say the truck appeared to have crossed the center lane before hitting the bus. The truck came to rest in a ditch near the roadway. The crash caused extensive damage to the front of the truck, which was towed from the scene about 1:45 p.m.
The school bus received minor damage.
+2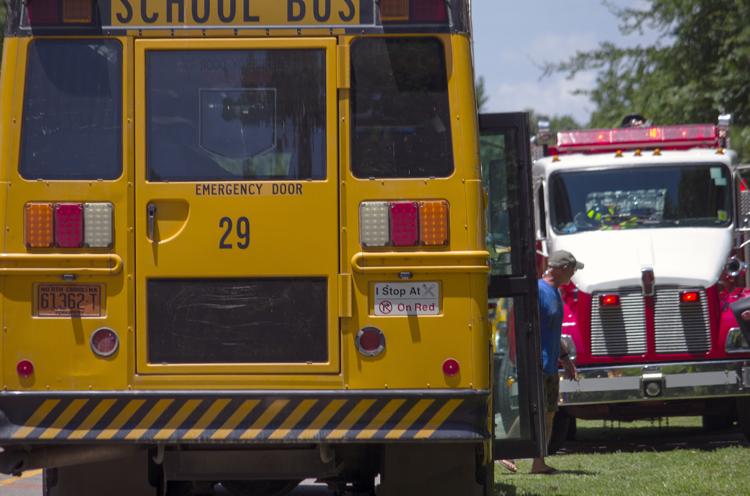 None of the seven students on the bus were injured. (Photo by Jaymie Baxley/The Pilot) Firefighters had to pry open the truck's driver-side door in order to pull the man from the vehicle. David Lowe of the Robbins Fire Department said the rescue was made possible by the town's recent purchase of a fire engine outfitted with extraction equipment.
Other agencies that responded to the accident included the Robbins Police Department, Moore County Sheriff's Office, North Carolina Highway Patrol and Moore County Public Safety. Authorities have not released the name of the driver. Emergency personnel had initially asked for a helicopter to airlift the man to the hospital, but called off the request after his injuries were determined to be non-life threatening.
+2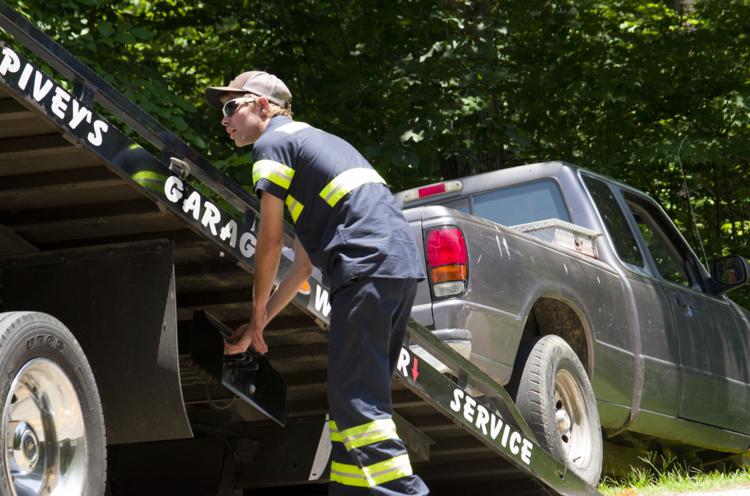 The pickup truck was towed from the scene about 1:45 p.m. (Photo by Jaymie Baxley/The Pilot)
The incident marks the second major accident in recent months involving a Moore County school bus. On May 26, a bus carrying about 20 students to the Sandhills Theatre Arts Renaissance School was struck by a garbage truck in Aberdeen. No one was injured in that accident, which occurred at the intersection of Sandy Springs Road and Walkabout Drive in the Sandy Springs development.
Jessie Alen Haggins, the 44-year-old driver of the garbage truck, was later arrested in connection with the wreck.
He is charged with driving while intoxicated, operating a commercial vehicle after the consumption of alcohol and failure to stop before turning.
+2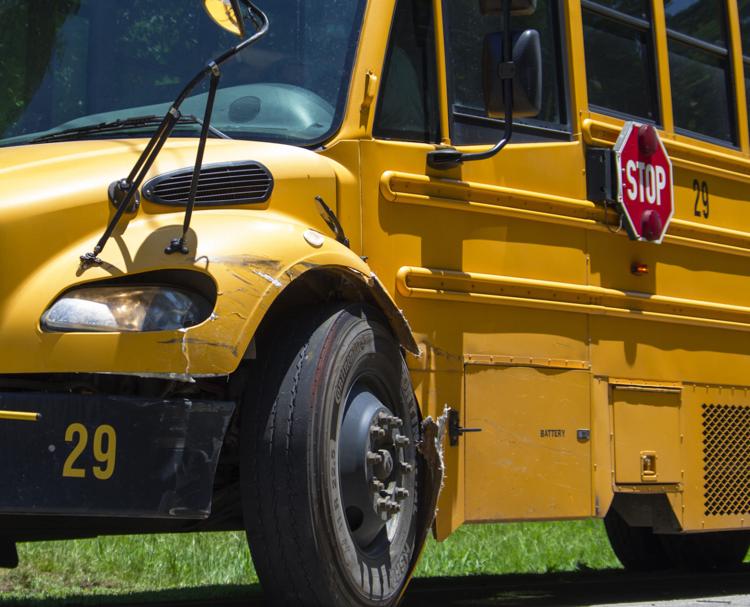 A school bus received minor damage after being struck by a pickup truck in Robbins on Thursday. (Photo by Jaymie Baxley/The Pilot)