Truck rams tricycle in Davao; 4 killed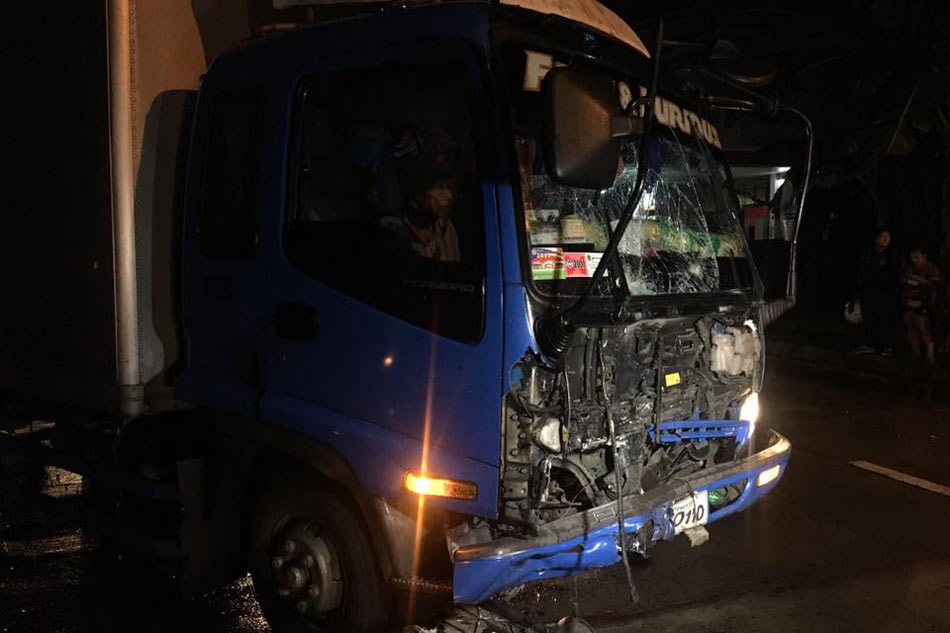 A truck collided with a tricycle Thursday evening, killing the 4 persons aboard the tricycle. Angelo Caballero, ABS-CBN News
DAVAO CITY – Four people were killed after a truck rammed a tricycle they were riding at McArthur Highway, Toril district, this city Thursday. Truck driver Renato Palo said the tricycle was speeding and tried to cross the road, unaware of approaching vehicles. "Nitabok siya ba, gisugat jud ko niya.
Pero nakabrake nako," Palo explained. (The tricycle crossed, and headed towards me. But I was able to step on the brakes.)
One of the victims was thrown towards another vehicle due to the force of the impact.
Investigation is still ongoing.
The driver of the truck will possibly face a complaint of reckless imprudence resulting to multiple homicide.