Eels on wheels as 3400kg fish truck overturns
A truck carrying 3,402kg of slime eels has overturned in Oregon – transforming a highway into a gooey slip road. Cars were left covered in slime following the accident, and photos from the local fire department showed eels on wheels. Workers used a bulldozer to clear away the hagfish, and footage showed firemen hosing down the tarmac to clear up the traffic jelly.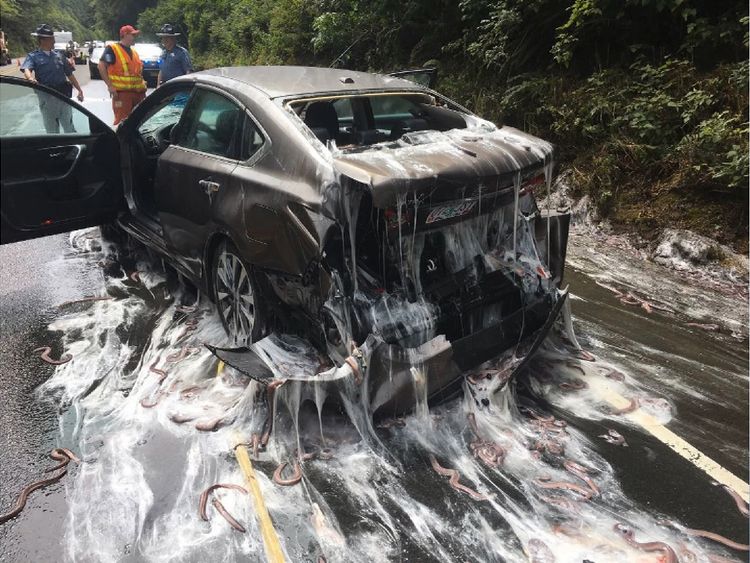 Image: The spill happened on Thursday afternoon in Oregon. Pic: Depoe Bay Fire District
The incident began when Salvatore Tragale, who was transporting 13 containers of eels, tried to stop when he saw roadworks ahead. One container flew off the truck bed and hit a car, which then collided with four other vehicles.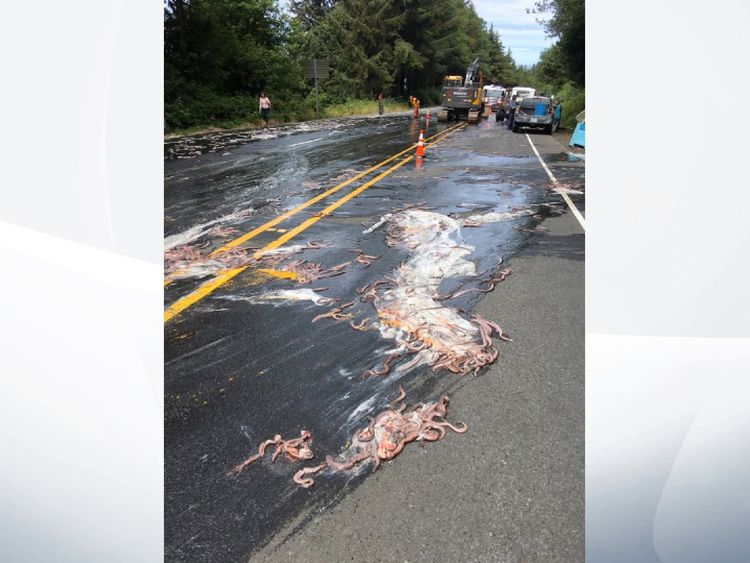 Image: The eels transformed the highway into a slip road.
Pic: Depoe Bay Fire District
The other 12 containers spilled on to the tarmac, forcing Highway 101 to close.
Police have said the people in the vehicle hit by the flying container suffered minor injuries, but no one else was hurt.