Tractor-trailer crashes into home in Quakertown
QUAKERTOWN, Pa. – A tractor-trailer rammed into a twin home in Quakertown, Bucks County, causing major damage to the structure. One of the homeowners, Joseph Diberardino, was relaxing in his living room around 6:30 Saturday morning when a tractor trailer rammed through a boulder on his yard, and then crashed into the front of his home on the 600 block of Broad Street.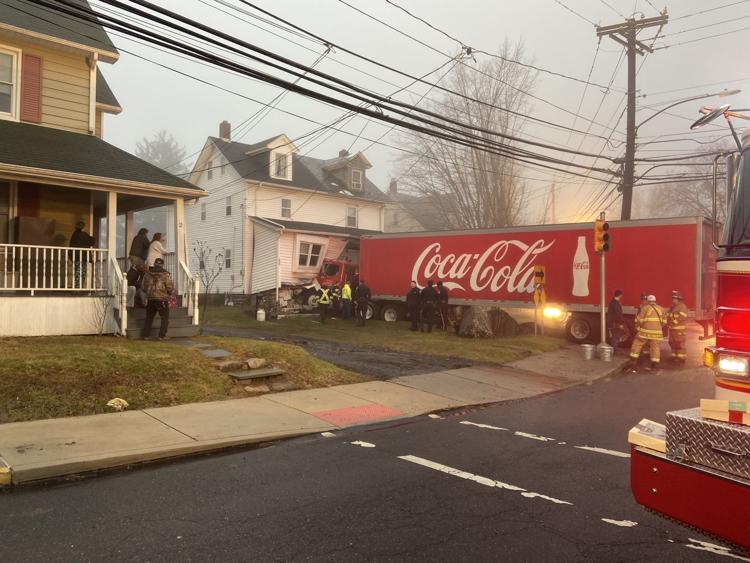 "I just couldn't believe it," Diberardino recalled, "[there was a] big bang the whole house shook I looked out the window to see what happened and there he was." The Coca-Cola tractor trailer heavily damaged his home along with the adjoining twin property.
It also ruptured an oil tank in the basement. Officials say the family that lives in that other home was out of town. The driver of the vehicle told fire officials that he was only driving about 20 mph, but couldn't see where he was going because of the dense fog.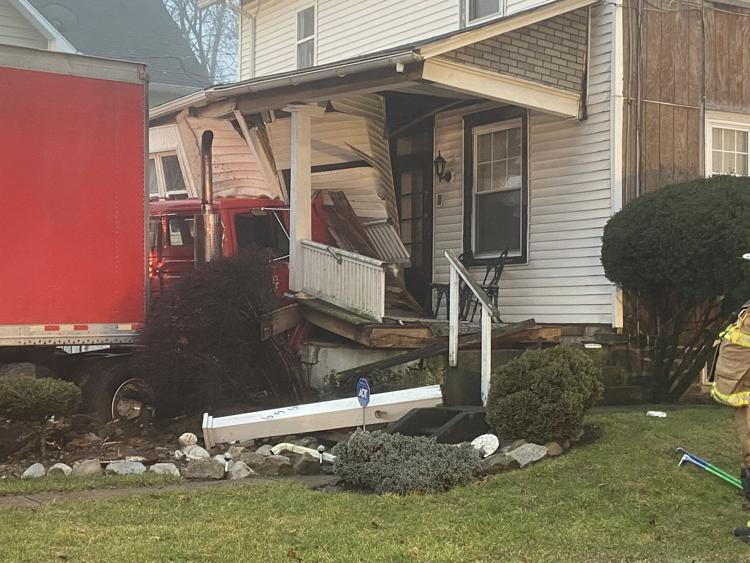 Even on a good day, officials say, that turn has caused a number of accidents, but none quite like this one. "This is probably the worst one I've seen on this turn we've had cars come in flip around the corner here, but never seen one go straight across like this do that much damage," Quakertown Fire Chief Brian Guenst said.
"More than a few that happened here," neighbor Devon Shoope said, "…that's why you see all these houses around here have big boulders and rocks but this guy seemed to thread himself right through." No one was injured. Surrounding roads were closed off for several hours as crews hoisted the truck out from the home, and began the long process of cleaning up the damage. "Probably gonna be a little while before they get structurally sound," Guenst explained.
For Diberarbino and his wife, that could mean about six months without a place to live.
"I got three dogs where we gonna go for six months, almost six months, that's the thing," Diberardino said.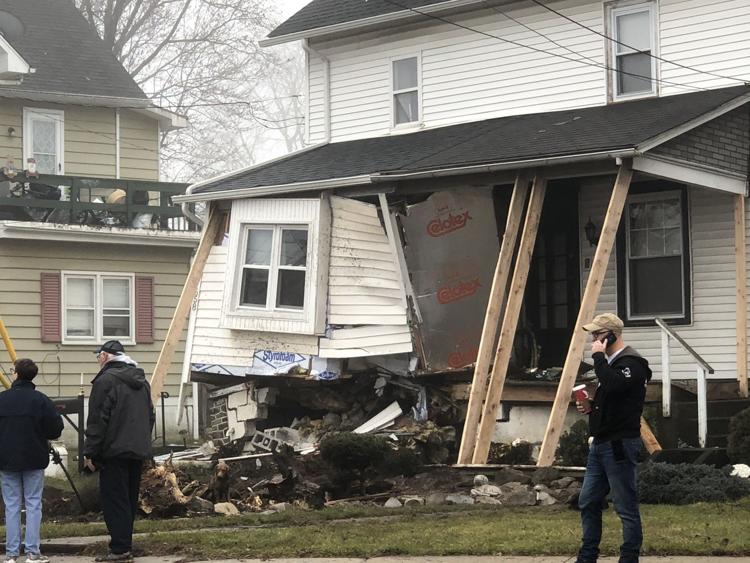 His hope is that this will never happen again. "Hopefully they'll do something better to stop this," Diberardino said.