Lorry smashes through fence at Army barracks after crash on Moray road
(C) JASPERIMAGE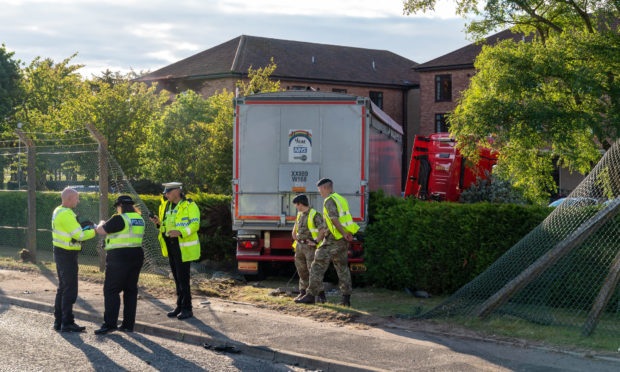 The lorry crashed through a fence at Kinloss Army Barracks
A lorry smashed through the fence of a military base after a crash on a Moray road. A heavy goods vehicle and car came into collision at about 4.20pm on the B9089 Kinloss to Burghead road outside of the Kinloss Army Barracks. The 52-year-old driver of the car was trapped in the wreckage of his vehicle for a spell in the aftermath, before being cut free by fire crews and taken to Dr Gray's Hospital in Elgin for treatment.
Police later said he was taken there only as a precautionary measure. The car was destroyed in the crash, which left debris scattered across the route. Following the collision, the lorry veered from the carriageway and ploughed through a chain-link fence at the barracks.
The huge vehicle also careered through a hedge and came to rest on a lawn outside a residential part of the Army compound. A spokeswoman for the fire service said crews had to take the car apart to ensure the casualty could be safely removed. She said: "We were called out to a collision involving a heavy goods vehicle and a car.
"We used hydraulic cutting gear to cut the roof off a car, and free one male casualty, who was left in the care of the ambulance service." A police spokesman added: "At around 4.20pm we received reports of a two-vehicle crash involving a truck and a car on Main Road, Kinloss just outside the Kinloss Army Barracks. "A 52-year-old man was taken to Dr Gray's Hospital as a precautionary measure.
"Inquiries into the circumstances are ongoing."
The road was closed for hours afterwards.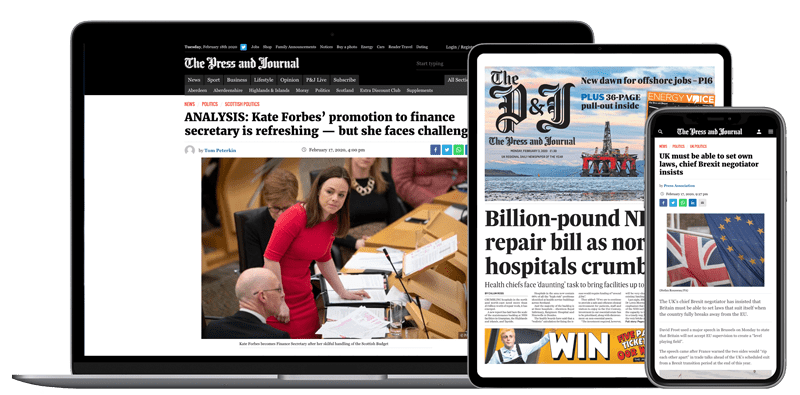 Help support quality local journalism ... become a digital subscriber to The Press and Journal
For as little as ?5.99 a month you can access all of our content, including Premium articles.
Subscribe
More from the Press and Journal