Mike Walsh | Powder Report: Reaping and riding nor'easter's bounty at Ski Butternut, Jiminy Peak
First off, a great big thank you to all of you who put out a Cliff bar and tall boy of Mountain Dew by the chimney Wednesday night.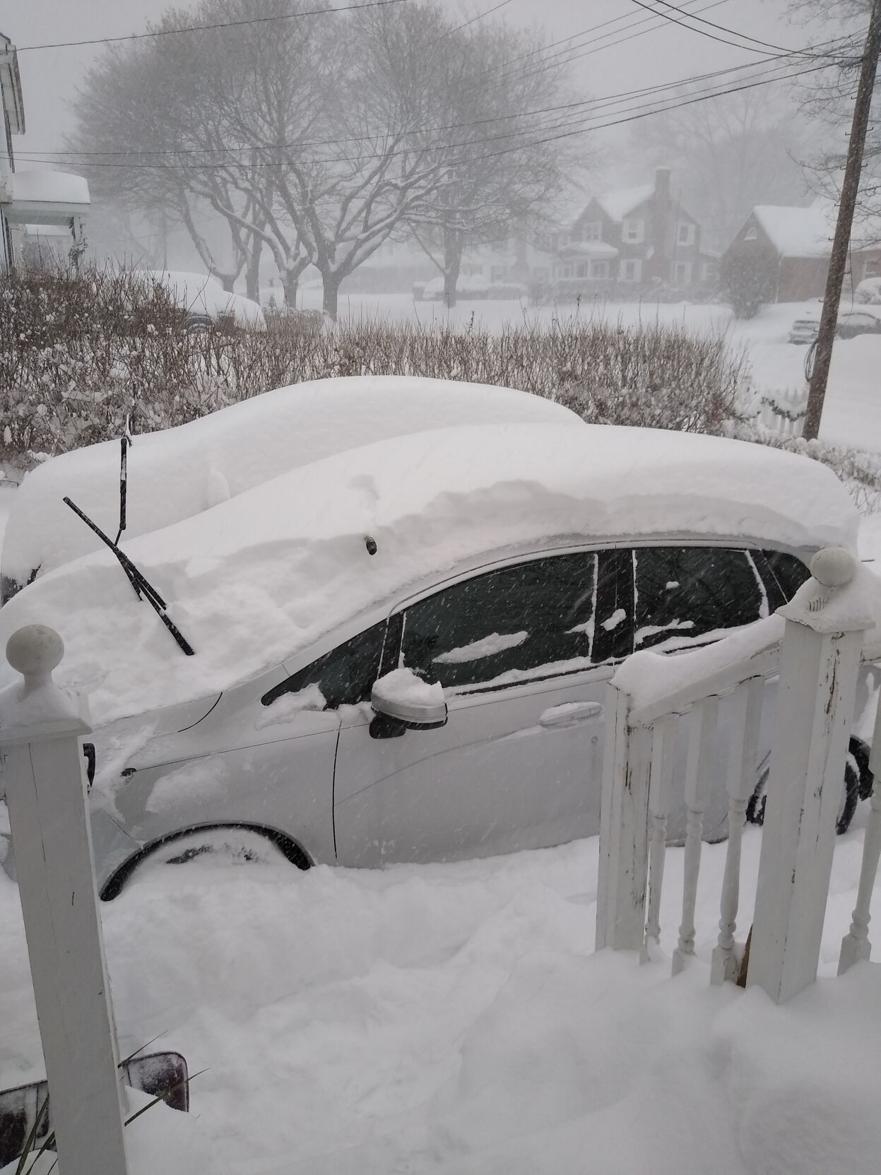 Sports editor Mike Walsh took his Honda Fit on quite the odyssey on Thursday morning in search of a powder day at Jiminy Peak.
MIKE WALSH — THE BERKSHIRE EAGLE
After a pair of early-winter duds left us jealous of our coastal and northern New England friends, Berkshire County finally got waxed by that nor'easter, and it couldn't have come at a better time. Ski Butternut, Catamount, Berkshire East and Otis Ridge all opened over the weekend, while Jiminy Peak burned the midnight oil and was open for daily operations Thursday morning. I even heard some of you powder hounds got out on the Thunderbolt.
I'd love to tell a tale this week of how I woke up early Thursday and made it for legit first tracks in Hancock, but alas my story is less novella and more Homer's "Odyssey." When I heard the clatter of Mother Nature's dumping on my front lawn, I leapt to the window like a flash. But when I tore open the shutters and threw up the sash, instead of a miniature sleigh and eight tiny reindeer, I found my tiny, 2-wheel drive Honda Fit buried up to her hatchback in snow.
I set about shoveling her out and loading my gear, but upon the first attempt, we stalled out spinning our wheels at the edge of the driveway. With some creative feathering I managed to break free of that siren's song, but at the first intersection we once again fell victim to the thick coating. I had the wife walk down and take the helm, while I pushed from behind.
It took everything short of gripping the undercarriage to avoid Polyphemus' mitts to get rolling onto Route 7. The pompoms were out as I coaxed the Fit up Brodie Mountain Road, and piloted her safely into an already-filling parking lot at Jiminy around 9:30 a.m.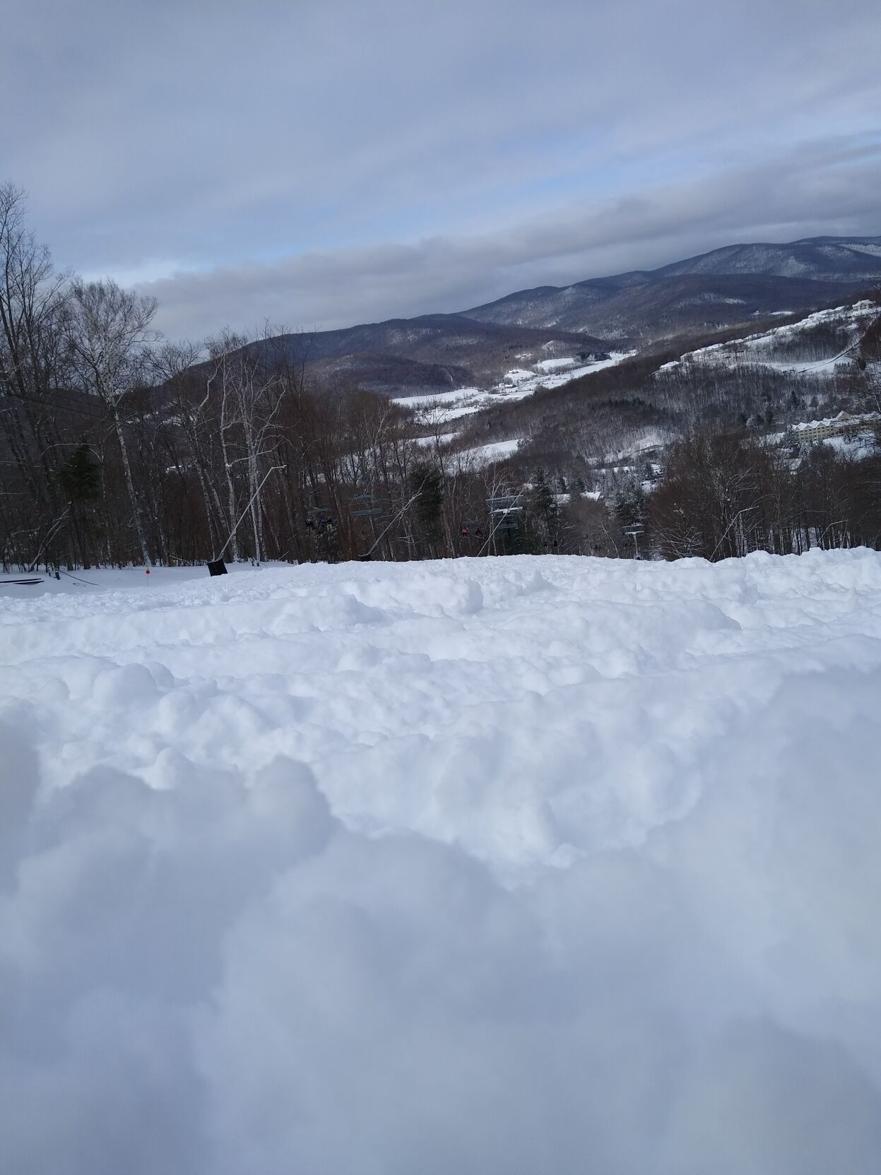 Wednesday night's snowstorm dumped gobs of fresh powder on Jiminy Peak for some first tracks Thursday.
MIKE WALSH — THE BERKSHIRE EAGLE
The Berkshire Express was on hold to start the morning, but the powder was so choice it meant little to ride the triple a little slower to the summit for the opening three or four runs. Avoiding the start of West Way on a snowboard is actually a benefit on sticky real-snow days.
Despite that minor hiccup, Jiminy did not disappoint. Much of the intermediate and advanced terrain was untouched, with pretty much the entire right half of the mountain open. Leaving some green groomers for the novice folks meant gobs of powder and some unruly bumps down North Glade, Rip Tide and Upper Fox that truly torched the quads and brought the stomach into my throat once or twice.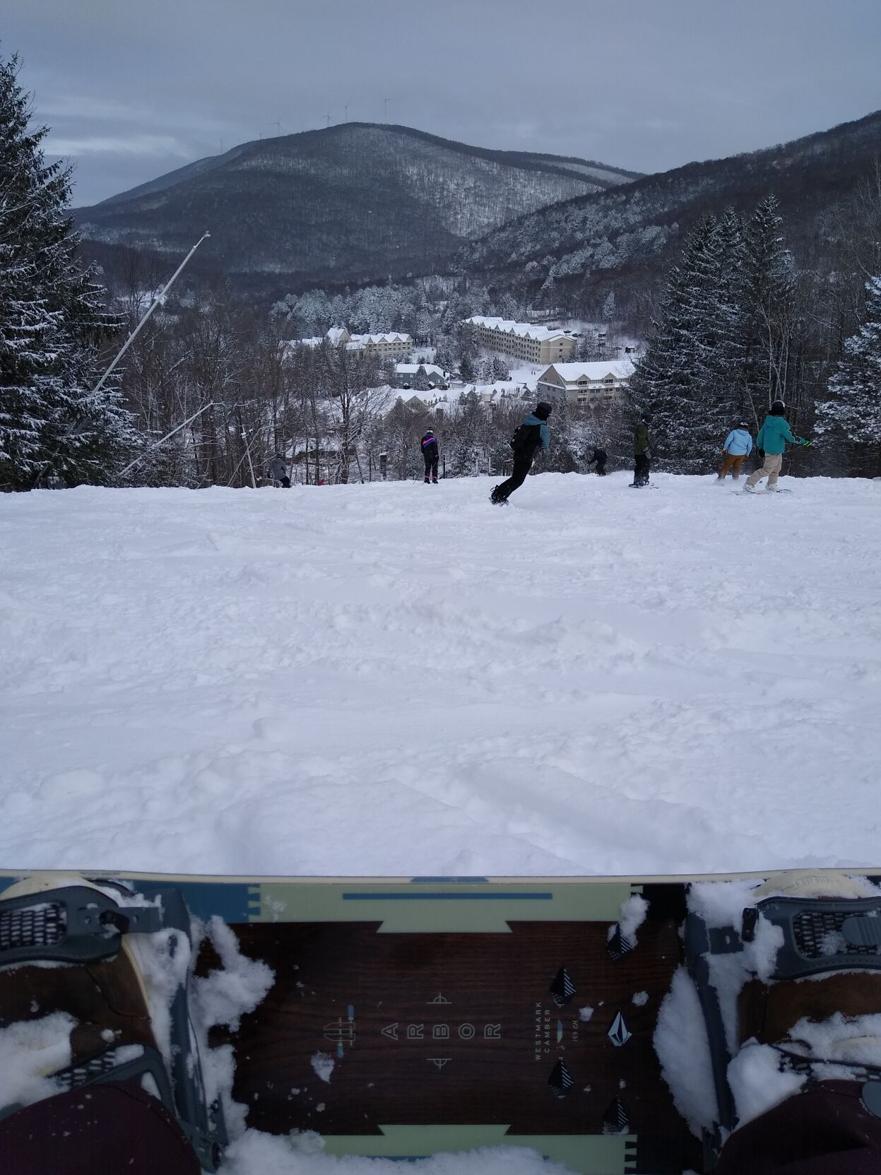 Powder hounds flocked to Jiminy Peak for the opening of daily operations on Thursday.
MIKE WALSH — THE BERKSHIRE EAGLE
A snowy morning burned off by 11 and some blue sky started peaking out when I opted to call it a day after 12 runs and 12,176 feet of vertical gnar in well under my four-hour ticket.
I'm excited to return, as the Biggins Diggins food truck was parked at the base of Berkshire Express, where it will spend much of this winter slinging top-notch barbecue, once they shoveled themselves out. Anyway, there was a day-off Treehouse waiting to be cracked in my porch's snowdrift, and more powder to hunt down the next day. Friday's morning departure was much smoother, as the Fit and I pointed south toward Great Barrington and the opening day stoke of Ski Butternut.
Butternut made the smart choice of playing it safe and limiting passes for its first day during this bizarre COVID-19 ski season, but yours truly was lucky enough to score one of the golden tickets to experience the "new normal." And I must say, it was decidedly normal. I'm not one for lodge lazing, and my hours tearing up Butternut's gorgeous terrain could've been plucked from any past season's opener, with the added benefit of nearly 2 feet of fresh pow. Take a cue from any baseball or softball umpiring crew, and pack a camp chair in your trunk, utilize the parking lot for your own personal dressing room, then head straight to the lifts and start grinding.
Butternut had both the Top Flight and Highline quads churning, and next-to-no wait on either as socially-distanced skiers and riders rode up mostly solo or in doubles. The mountain boasted the lion's share of its terrain open, much of it nicely primped which was a relief after getting rag-dolled by those mounds at Jiminy the day before. Of course there was some pillowy virgin coating left alone, in particular by Chute and Nuthatch, for those willing to dip in.
For the most part, though, Butternut was primo riding. From charging down Main Street to taking Crosstown all the way through a winter wonderland of coated trees to Lower Applejack. While patrons were limited in number, it was the most expansive opener Butternut has had in a few years.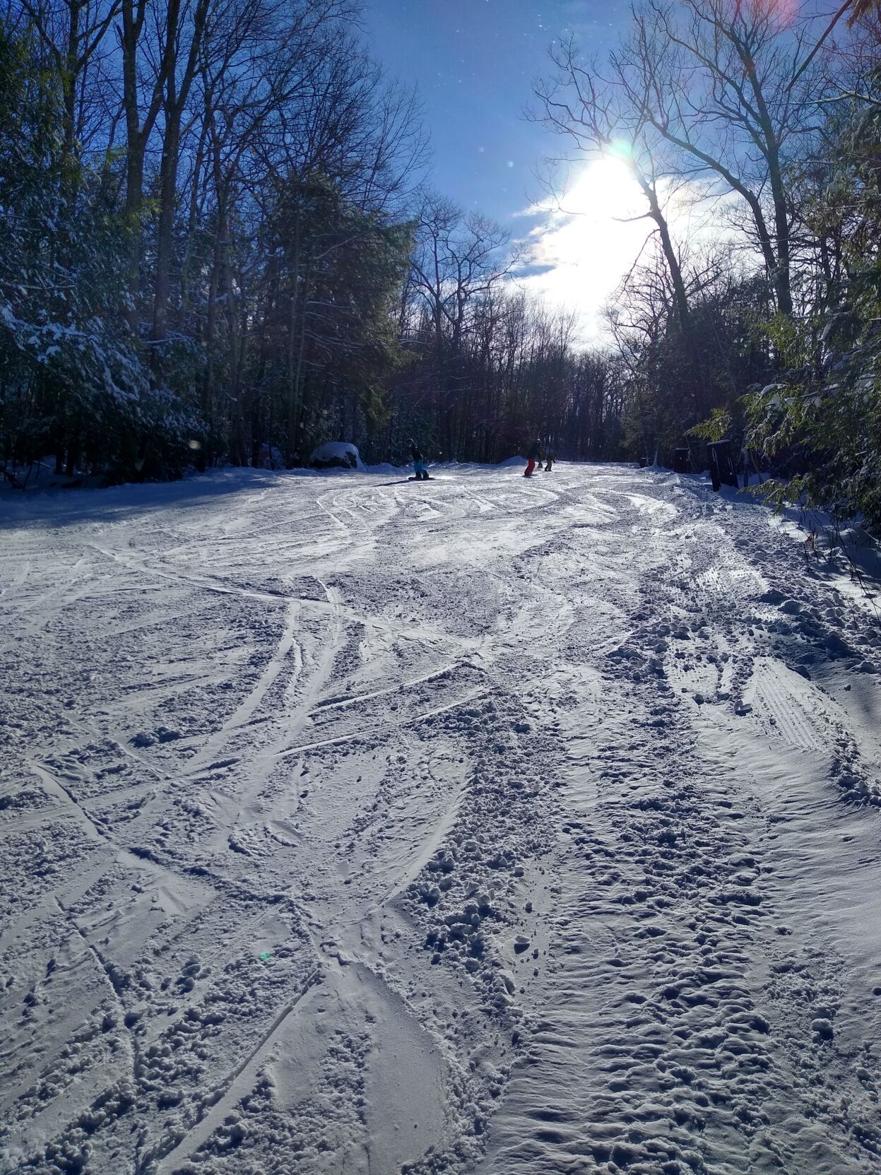 Skiers and riders cut some major lines down Nuthatch at Ski Butternut on Friday.
MIKE WALSH — THE BERKSHIRE EAGLE
The other highlight of a new-look Butternut experience was the bathroom trailers, which will have you feeling like you're relieving yourself at intermission during a Broadway show, before suiting back up and punching the shred button one more time, all without setting foot in the lodge.
My back-to-back weary legs racked up eight runs and over 7,000 vertical feet over a couple hours, before I bid my adieu. Had to get back in time to put together our Weekender edition and fend off all those suitors who were piling up in my palace for some reason. Up next is Berkshire East, Catamount and Otis Ridge — which all seemed a tad too risky given the roads on Thursday — and, with any luck, the cagey opening day at the new Bousquet.
Until then, take it from me, it's safe to shred again.