Industry jobs: Roles filled at Egg, Hexagon Leasing and MotoNovo
Clean energy brand, Egg, has appointed David Alexander as its new chief executive officer (CEO). Alexander succeeds Egg co-founder Thomas Newby CEO, who oversaw the launch of the Egg brand earlier this year. Alexander has held several leadership roles across the home energy, automotive, travel and B2C service sectors, including managing director of British Gas home repairs and operations, CEO of Quick Lane Europe, Ford's maintenance and repair business in Europe and director of Europcar UK.
Alexander said: "With its unique subscription-based proposition, Egg provides electric vehicle users that essential peace of mind that reliable and cost-effective home charging delivers. "Thomas has done a tremendous job preparing us for this moment and with a strong well-established brand and first-class group of colleagues, we're exceptionally well placed for the next exciting phase of growth; I can't wait to get started."
Hexagon Leasing appoints new CEO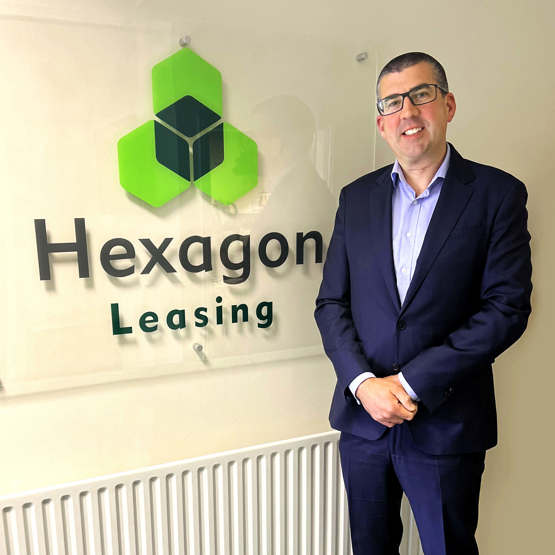 Hexagon Leasing has appointed Alan Ellison as its new CEO. Ellison previously held the position of commercial director at Motus for five years and spent 12 years at DAF Trucks in various senior roles.
The company said Ellison will strengthen its management team whilst it continues to develop its growth strategy and development plans. Ellison said: "This is an exciting time to be joining Hexagon, the business has a unique history of providing innovative solutions to customers and has a fantastic, long-standing, and loyal customer following. "With supply chain disruptions and long manufacturer lead times, it's really pleasing to see that Hexagon took a proactive stance and have a strong pipeline of new vehicles to support customers' business both in 2022 and in 2023.
"The company has a talented and award-winning team of people which I am truly looking forward to working with."
Yokohama UK appoints Peter Fairlie as new CEO

Peter Fairlie has been named as the new CEO of Yokohama. Fairlie brings experience in the tyre industry having operated at board level, most recently as managing director (MD) of Prometeon UK and prior to this, retail and fleet director at ATS Euromaster.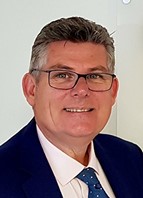 Fairlie and the Yokohama management team will help develop product and customer channels, the company said.
Fairlie added: "Yokohama has already gained significant brand awareness and increased market share in the premium segment. I look forward to joining Yokohama HPT and leading the UK team as we move to the next phase of the company's development."
First Hydrogen appoints new chief financial officer

First Hydrogen has appointed Carlo Alberto D'Amicis as chief financial officer (CFO). D'Amicis will help support the company's C-suite to deliver its first hydrogen-powered light commercial vehicles (LCVs) and establish environmentally sustainable green hydrogen production sites, said the company.
He will also contribute to the company's long-term strategy: developing a full hydrogen solution company with green hydrogen production, hydrogen vehicle production and hydrogen mobility fuel delivery services. D'Amicis joins the company from RHI Magnesita N.V. where he led a 120-person global finance team situated in over 15 countries as a senior finance executive. He was also CFO Americas for RHI Magnesita; his responsibilities included integration of the business post-merger between RHI and Magnesita.
He has also held senior management positions at PwC and KPMG and is a certified accountant and public auditor in the Italian Public Register. Nick Wrigley, chairman at First Hydrogen, said: "Carlo's appointment signifies further growth for First Hydrogen as the company goes to the next stage in its development. "We are at an exciting point where our first hydrogen fuel cell demonstrator vehicles will start testing in the next few months and we are establishing our first green hydrogen production sites in the UK."
MotoNovo appoints new head of partnerships and transformation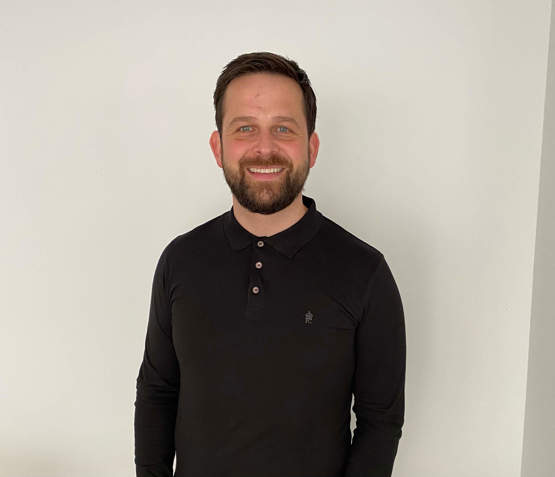 MotoNovo Finance has appointed Matt Lucas to the business' newly created position of head of partnerships.
Lucas has been promoted from a senior sales leadership team at the company where he has worked for the last 10 years. MotoNovo said the partnerships and transformation team includes its partnership, specialist asset, sales development, and distribution functions, including field sales specialists, distribution specialists, L&D specialists, and partnerships, along with plans to grow in new specialist asset classes. Karl Werner, managing director at MotoNovo, said: "I see this as a crucial appointment that reinforces our long-held dealer-centric commitment and our reputation for fresh thinking.
"That we have appointed someone from our sales team to lead the team says much for the practical, results-focused nature of the role. Knowing Matt well, I'm confident that he will hit the road running."
Element 2 appoints new senior business development manager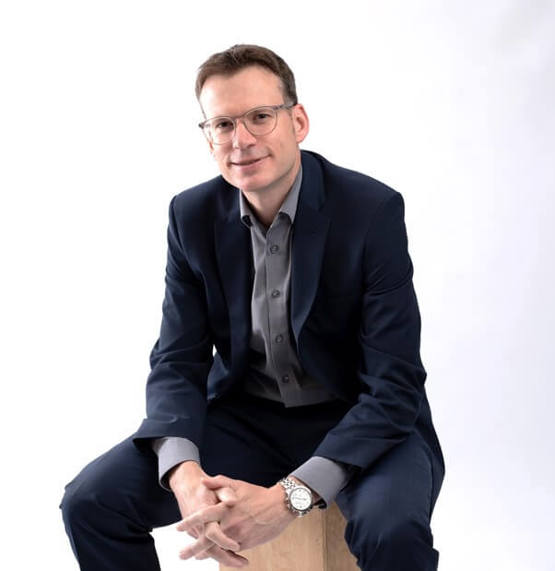 Element 2 has announced the appointment of Nick Shelley as senior business development manager. He joins Element 2 from ExxonMobil where he spent more than 20 years in senior business development, sales, and marketing roles.
His most recent role was commercial development advisor for Esso retail in the UK and Norway, where he led a five-year strategic growth plan for commercial customers in the transportation fleet sector. In the role, he also worked with partners managing Esso Card, overseeing fuel sales to commercial customers. Prior to this, Shelley worked as market development coordinator at Esso, co-ordinating retail fuels strategy, network development, and supply chain optimisation.
His other experience includes global sales and marketing responsibilities for ExxonMobil fuels businesses in North America, Europe and Asia, as well as international roles living in Germany and Belgium. He will report to Dr Andrew Hagan, chief development officer at Element 2. Hagan said: "We're delighted to welcome Nick to the Element 2 team.
Nick brings deep sector expertise, combined with a broad skillset that encompasses business and product development, project management, sales negotiation, and marketing know-how. "This breadth of experience will be pivotal as we start to rapidly scale the Element 2 business in the coming months."
New appointments made throughout DAF dealership group

DAF dealership group, Greenhous, has made internal and external appointments throughout its Northwest Trucks and Adams Morey businesses. The appointments include two new dealer principals and a new sales director.
Neal Walker joined Adams Morey on June 1, 2022, in the role of dealer principal for the South Region. Having worked within the Scania network for almost 13-years, Walker will be responsible for all aspects of Adams Morey's 10 sites in Hampshire and the surrounding area. At Northwest Trucks, Simon Davis-Rice has been promoted to dealer principal.
Davis-Rice has been sales director at Northwest Trucks for more than a decade and worked in the DAF network for 26-years. Neil Parkinson will join Northwest Trucks as its new sales director, moving from his previous role of head of sales at eStar Mercedes Benz. Kevin Swinnerton, MD at Northwest Trucks and Adams Morey said: "A business is only as good as its people and as our business and our network expands, we continue to evolve our personnel requirements and management structure to ensure we deliver the highest levels of service to our customers.
"This latest wave of strategic appointments is about ensuring we do just that."
Sofico launches recruitment drive

Sofico has launched a recruitment drive for 130 new staff worldwide as it continues to expand its operations following record results. The company said it is looking to hire 130 new project managers, business consultants, software engineers, technical consultants, analysts, and support staff in various locations, including Germany, the UK, the Netherlands, Belgium, France, Australia, Mexico, Japan and Spain. The Ghent, Belgium based business, which also has offices in the UK, Germany, France, and the Netherlands, has announced growth of 15% for the twelfth year in a row.
Gemar Hompes, Sofico CEO, said: "Our company wants to attract a further 130 highly trained staff, which is essential to continue to achieve our ambitious five-year expansion plans, based on ongoing investments in people and innovation."