Council uses Google search to approve plan for 700 lorry trips on new route in Comrie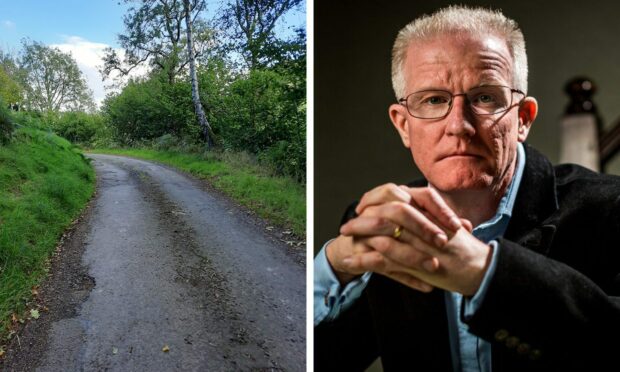 Steve Mallen is concerned about the impact of hundreds of lorry movements on Glascorrie Road in Comrie.
[[title]]
[[text]]
Perth and Kinross Council has admitted it approved a new timber transport route through Comrie by using information gathered via Google Maps. The scheme will see the destruction of farmland and the use of a currently quiet, narrow road for 700 lorry journeys carrying more than 15,000 tonnes of timber over an initial 12-month period. Without any objections, Perth and Kinross Council officers used delegated powers to wave through an application lodged by Warwickshire-based landowner Christopher Duppa Miller.
But furious locals say they only knew of the plan after this decision had been made. Cllr Lindsay Brown, treasurer of Comrie Community Council, said: "No one in the area was aware the planning was being applied for." The decision report stated that officers had not even visited the site.
It was instead "viewed by a variety of remote and electronic means, such as aerial imagery and [Google] Street View, in addition to photographs submitted by interested parties."
'Misleading' advertisement
The planning application was simply advertised as the "formation of a forest track" in Auchingarrich Forest. "It was misleading," said local resident Gillian Fleming. "There are already lots of tracks in the forest so no one picked up on the fact that it was an application to bring out timber onto an unsuitable unclassified road."
She was referring to Glascorrie Road, where Gillian and husband Murray have lived for the past five years.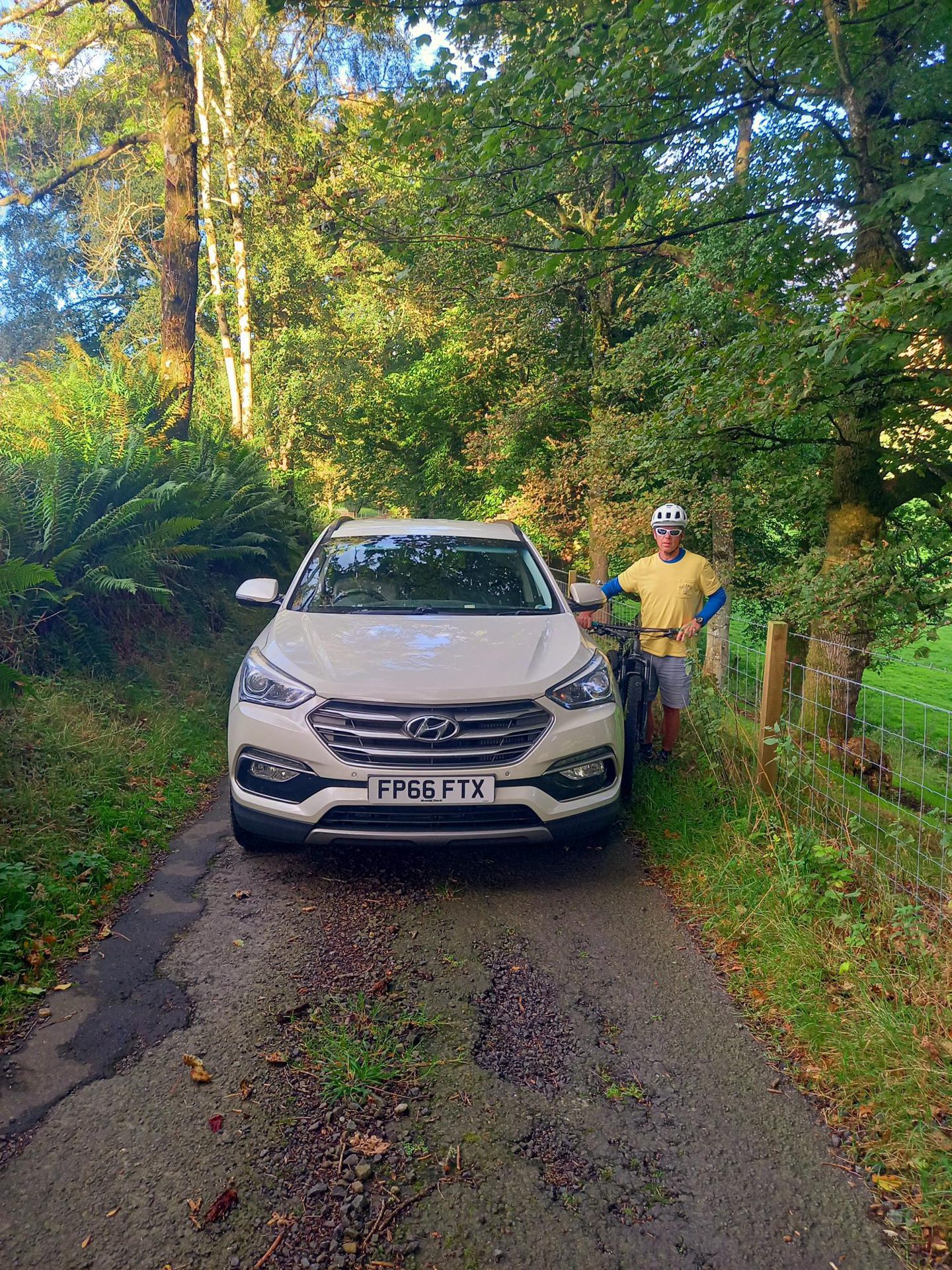 Murray Fleming on his bike highlighting the narrowness of Glascorrie Road.
Traffic will emerge onto it from a 685m-long access road serving Auchingarrich Forest and continue along Strowan Road and South Crieff Road before entering the centre of Comrie. Gillian says a better alternative would have been to use an existing track onto Balloch Road, which is the main designated logging route out of the area. Permission was granted from October 22 for an initial 12-month period.
Traffic 'forced to reverse up steep hill'
Gillian added: "Residents in the area rely on a natural spring and aquifer located on Torlum hill and fear significant damage to the landscape from heavy trucks and ground clearing.
"There are no plans in place to protect these nor the abundant wildlife including protected birds nesting such as red kites and ospreys. "Road users, especially cyclists, are concerned that the 2.1m road is simply not wide enough to allow safe passage of 2.5m wide commercial timber lorries when laybys are more than 0.5km apart and residents' driveways are also expected to be used as passing places. "All traffic including local, delivery and agricultural vehicles will be faced with reversing up to 1km along steep, narrow inclines.
"There are very real concerns over accidents, safety, damage to vehicles and disruption to the wellbeing and livelihood of residents."
Permission 'must be revoked'
Residents said in a recent meeting with the Comrie Community Council that they felt "let down". "We are calling for this planning permission to be revoked on the grounds of incorrect process," said Steve Mallen, who lives in Glascorrie Road. "A project of this scale should never have been delegated down to council officers, thereby bypassing councillors and proper consultation, leaving residents totally in the dark."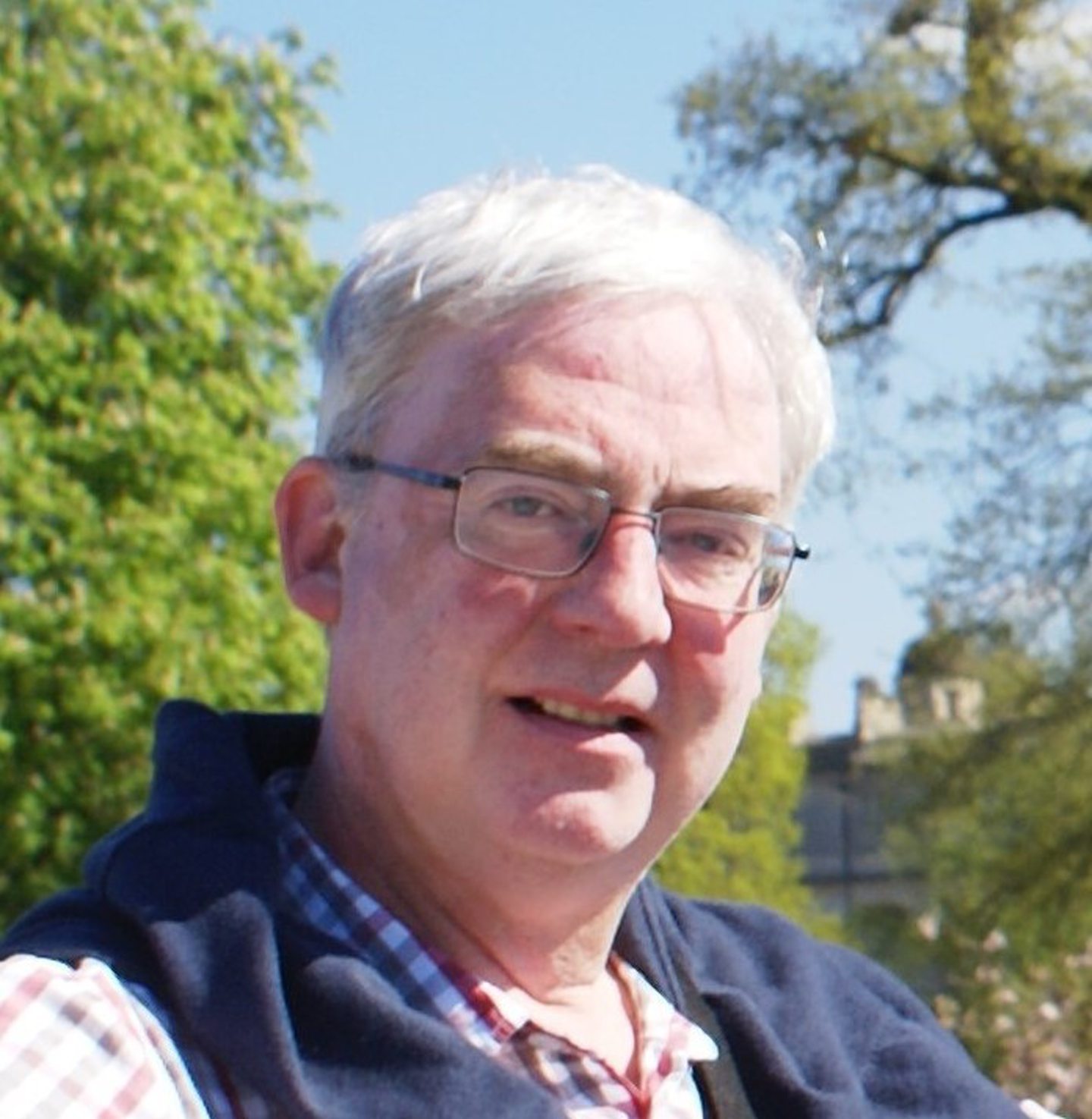 Cllr Lindsay Brown.
Cllr Brown added: "It is impossible to understand how a planning application with such an impact on the village and its residents could have been approved without any community consultation, let alone a site visit."
'Complied with local development plan'
Perth and Kinross Council insists that "all planning regulations have been followed."
A spokesperson added: "In line with established practices, the need to visit the application site was carefully considered by the case officer. "The application site and its context have been viewed by a variety of remote and electronic means, such as aerial imagery and Street View, in addition to photographs submitted by interested parties. "This information has meant that, in this case, it was possible to determine this application without a physical visit as it provides an acceptable basis on which to consider the potential impacts of this proposed development.
"As it complied with the local development plan, the application was approved.
"We are liaising with the community and developers in relation to the concerns raised."
Already a subscriber? Sign in
[[title]]
[[text]]
Close